Iranian Front Companies in China & Hong-Kong Involved in Sanctioned Iranian Petrochemical Trade
WikiIran exposes 12 Iranian front companies, based in China and Hong Kong, which are involved in Iranian petrochemical trade that is currently subject to the U.S. sanctions. These front companies were used by both Iranian petrochemical producers and brokers to receive payments for the sale of their products to the Petrochemical Commercial Company (PCC).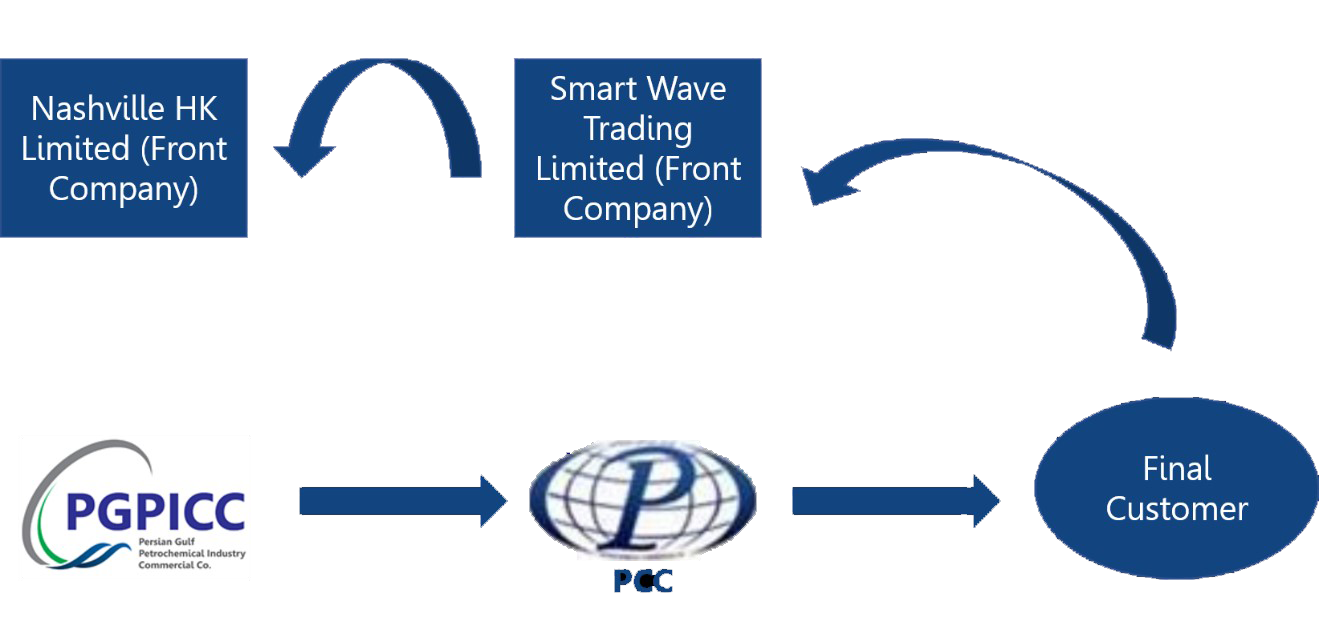 Figure: This example (taken from row 3) shows the flow of transactions involving front companies. Source image: Wikiran.org
These front companies managed to bypass U.S. sanctions by practicing illegal methods commonly used in the realm of money laundering. Utilizing these methods, they managed to manipulate their host banks to facilitate money transfers in violation of sanctions. Most of these companies, as presented in the table below, hold USD denominated accounts in Chinese banks.
One outstanding example from the list exposed here by WikiIran, is the international banking giant, HSBC, that hosts a USD account for the Iranian front company BOBCH Co., Limited.
The table below presents information on PCC's Front companies and the relevant proof: