KSC - Taiwanese Exporter Violates Sanctions against Iran's Khouzestan Steel Company
WikiIran's review of confidential financial data which was leaked recently from Iran's Khouzestan Steel Company (KSC), controlled by the Islamic Revolutionary Guard Corps (IRGC), concludes that the Taiwanese company "Capital Power International (CPI)" has been one of KSC's major clients, violating U.S. sanctions.
The CPI, established in Taiwan in 1991, specializes in manufacturing of motorcycles, scooters and ATV's. As highlighted on its website, the CPI has been operating extensively in the Middle East since 1996, including exporting millions of tons of iron from the Middle East to China, as well as exporting chemical materials and oil commodities from this region to clients around the world. This Taiwanese company operates two subsidiaries, "Ren Yow Industrial Co., LTD" and "Ting Sin Co., LTD".
The recently leaked financial data reveal that the CPI had purchased from the KSC, via front companies, steel products worth of tens of millions of USD. To carry out this purchase, the CPI utilized one of its subsidiaries, the "Ren Yow Industrial Co., LTD" and its bank accounts in the "Sunny Bank LTD" and the "Taiwan Cooperative Bank". By pursuing this significant purchase of steel products from the KSC via front companies, the CPI has violated the U.S. sanctions.
WikiIran highlights here the relevant evidence from the recently leaked data which expose this violation of sanctions:
Sale Contract between CPI and KSC: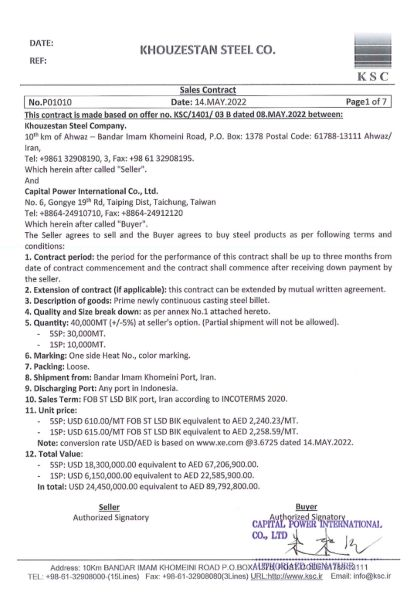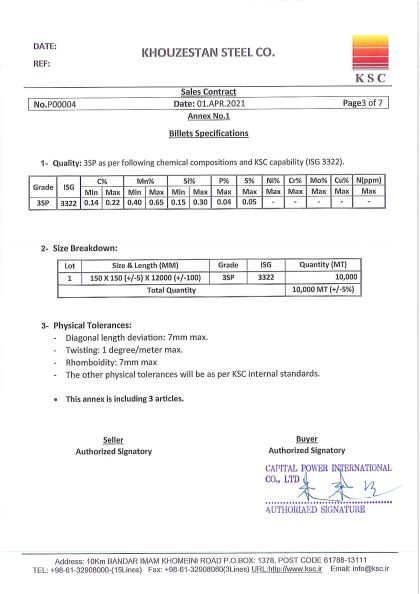 CPI's Invoice for KSC via KSC's Front Company "Sparkle Star Trading, LLC":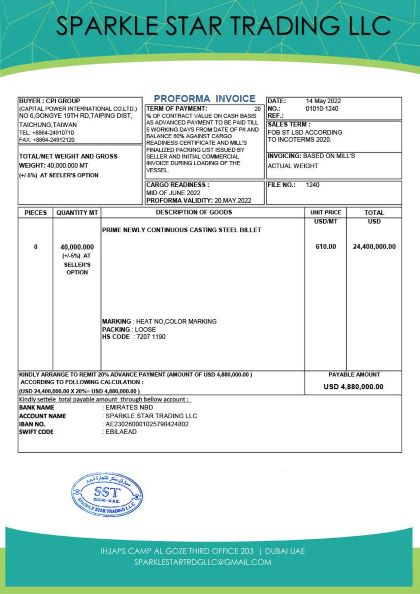 CPI's Payment to KSC (Swift Confirmation) via CPI's Subsidiary Company "Ren Yow Industrial Co., LTD" :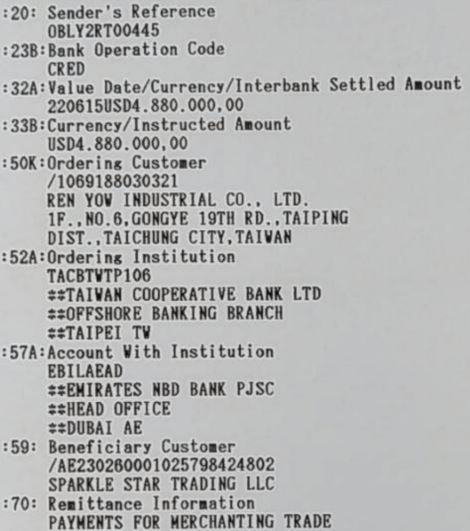 CPI's Payment to KSC (Swift Confirmation) via KSC's Front Company "Manton Trading, LLC":