Iran's Steel Industry Circumvents Sanctions by Using Western Vessels for Its Exports
WikiIran exposes here additional confidential information and documents from the Iranian steel company "The Khouzestan Steel Company (KSC)", which is controlled by the IRGC. The information presented here have been leaked recently from the KSC's servers and they identify the vessels which have been used by the KSC for circumventing the sanctions and exporting its steel and metal products. One document, for instance, is a report that lists all vessels used by the KSC for its export throughout the Persian year 1400 (March 21, 2021-March 20, 2022).
The KSC exports over one billion USD worth of products each year shipped by sea. The main destination for these shipments is the Far East, especially the countries Indonesia, Thailand and China. One of the documents exposed here points out that the KSC exported about 1.3 billion USD during the Persian year 1400 (March 21, 2021-March 20, 2022).
It is important to stress that KSC's export of products is in violation of the international sanctions. The Presidential Executive Order 13871 prohibits export of the Iranian metals. Therefore, all the vessels carrying the KSC's products are actually violating the sanctions. The reports exposed here indicate that there are about 40 vessels involved in exporting the products which worth of billions of USD.
It is noteworthy that vessels are required to own an insurance of the cargo and the vessel, to define classification, the properties of the shipment and to have a flag of the country which the vessel is under sovereignty. Most of those which offer the shipment services are Western and legal companies. Those companies which offer services to those vessels that carry out KSC's products have been actually violating the sanctions without their own knowledge.
WikiIran exposes here the following documents:
Documents concerning specific ships

List of exports during the Persian year 1400 including the list of the ships

Names of ships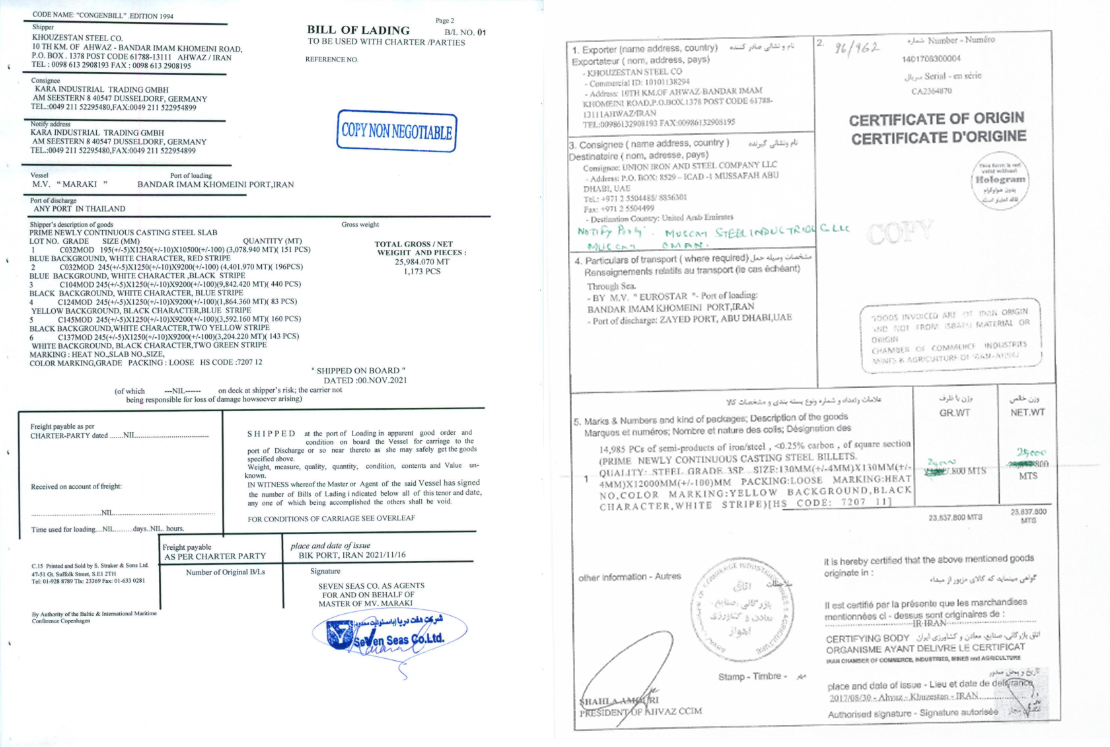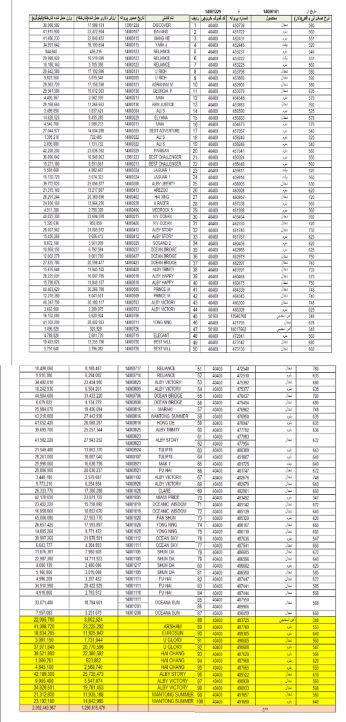 Vessels Names:
Abm Justice
Abraham M
Alby Liberty
Alby Story
Alby Trinity
Alby Victory
Ali S
Arsham
Bavand
Best Adventure
Best Challenger
Best Will
Clare
Discover
Elegant
Elyana
Eurosun
Fu Hai
Georgia P
Hai Chang
Hai Xing
Hong De
Ivy Ocean
Jaguar 1
Maia
Mak 1
Maraki
Medrock 5
Ocean Bridge
Ocean Sky
Oceana Sun
Oceanic Wisdom
Parisan
Prince M
Reliance
Shun Da
Tulip 18
U Glory
U Rich
Wantong Summer
Xiang He
Yara J
Yong Ning
Sea Win
Eurostar
Alliance